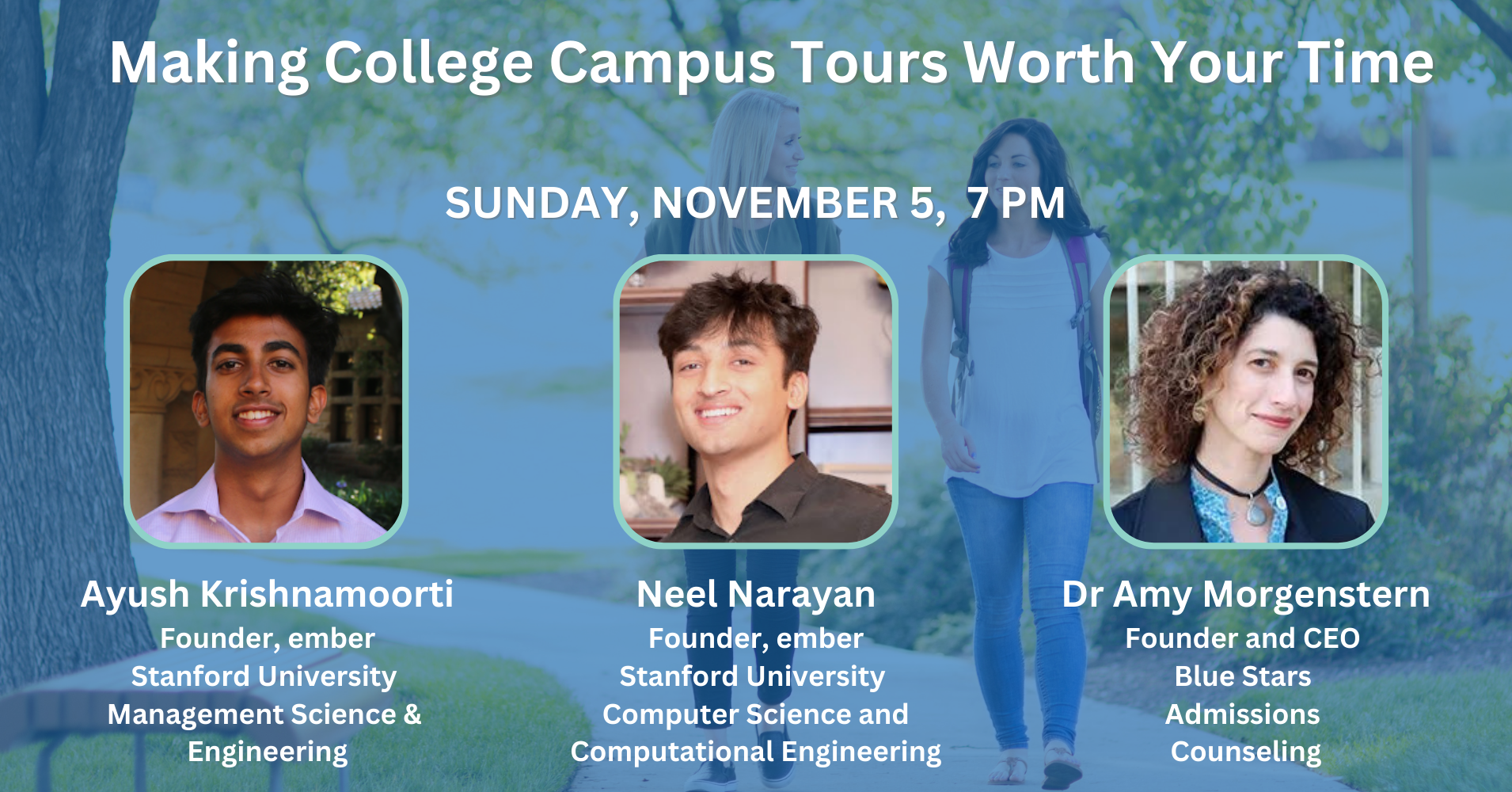 🚀 💥 🗓️ Sunday, November 5, 7-7:45 pm PDT 🕖 🎯 💻
✨ ✨ ✨ LIVE WEBINAR ✨ ✨ ✨
Making College Campus Tours Worth Your Time
Have you ever questioned the real value of campus visits? For many college-bound teens and their parents, these tours can seem like mere repetitions of what's already available on the school's website. Impersonal, generic, and often leaving you wondering if it was a worthwhile use of time. But what if there's a way to transform these experiences into informative and insightful explorations? Join us as we delve into strategies to ensure each college visit truly aids in the decision-making process.
This webinar is essential for high school students and parents seeking to make the most of college tours.
WEBINAR TOPICS:
Decoding the Traditional College Tour: Unveiling the impersonal aspects of standard campus visits.


The Value of Peer-to-Peer Interactions: Delve into genuine insights from current undergraduates.


Asking the Right Questions: Master the art of extracting essential information beyond scripted presentations.


Spotting Marketing vs. Reality: Gain tips to discern authentic university experiences from polished marketing.


Learn From Current Stanford Undergrads: Gain insights by questioning Stanford undergrads about their journey from admissions to their current undergraduate life.


Q&A Session: Engage with our panelists and enhance your understanding.


🚀 WHY ATTEND?
Equip yourself with effective tools for navigating campus tours with confidence.
Identify gaps in traditional college visit approaches and discover alternative methods.
Gain valuable insights for making informed decisions about your educational future.


Don't miss this opportunity to elevate your campus exploration game! Reserve your spot now!
🎓🌟 Don't Miss Out on the Ultimate Campus Tour Insights! 🌟🎓
🚀 💥 💫 SUNDAY, NOVEMBER 5, 7-7:45 PM PDT 🕖 🎯 💻
"Forever grateful. My daughter would not be thriving without you. You alter lives. Make dreams come true. Thanks."
"Blue Stars provided a path to peace for my daughter's anxious mind about the entire college admission process and the fear of the future that we all have at that age."
"They were the best mentors and treated my son as a real person not just a learning machine."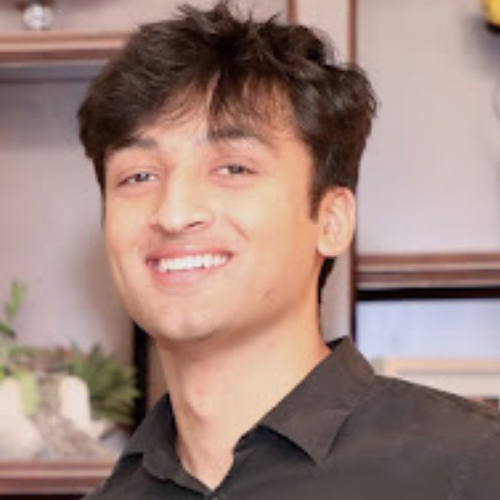 Neel Narayan
Founder, ember
Stanford University Computer Science & Computational Engineering
Neel Narayan is a senior at Stanford University studying computer science and computational engineering and the founder of ember which you can learn more about below.
He grew up in Houston, Texas and graduated high school in 2020.
He is passionate about all things technical, with interests ranging from mental math to algorithmic design. On the side, he also enjoys public speaking and crosswords.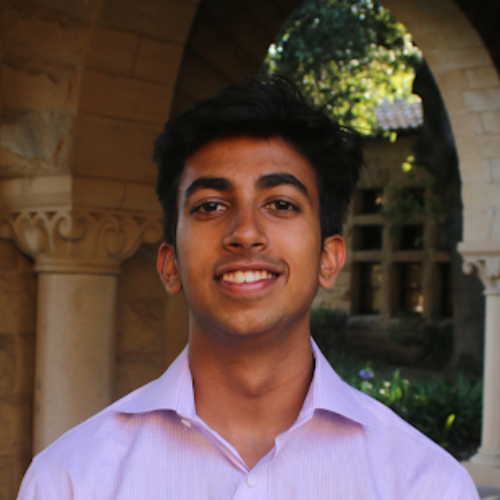 Ayush Krishnamoorti
Founder, ember
Stanford University
Management Science &
Engineering
Ayush Krishnamoorti is a senior at Stanford University studying Management Science and Engineering and the founder of ember which you can learn more about below. He is interested in everything energy and infrastructure, and his work reflects this, ranging from public transportation to electric vehicle coalitions.
Ayush is originally from Houston, Texas, and has loved his time in California so far. He hopes to stay in the Bay Area for a long time after graduation.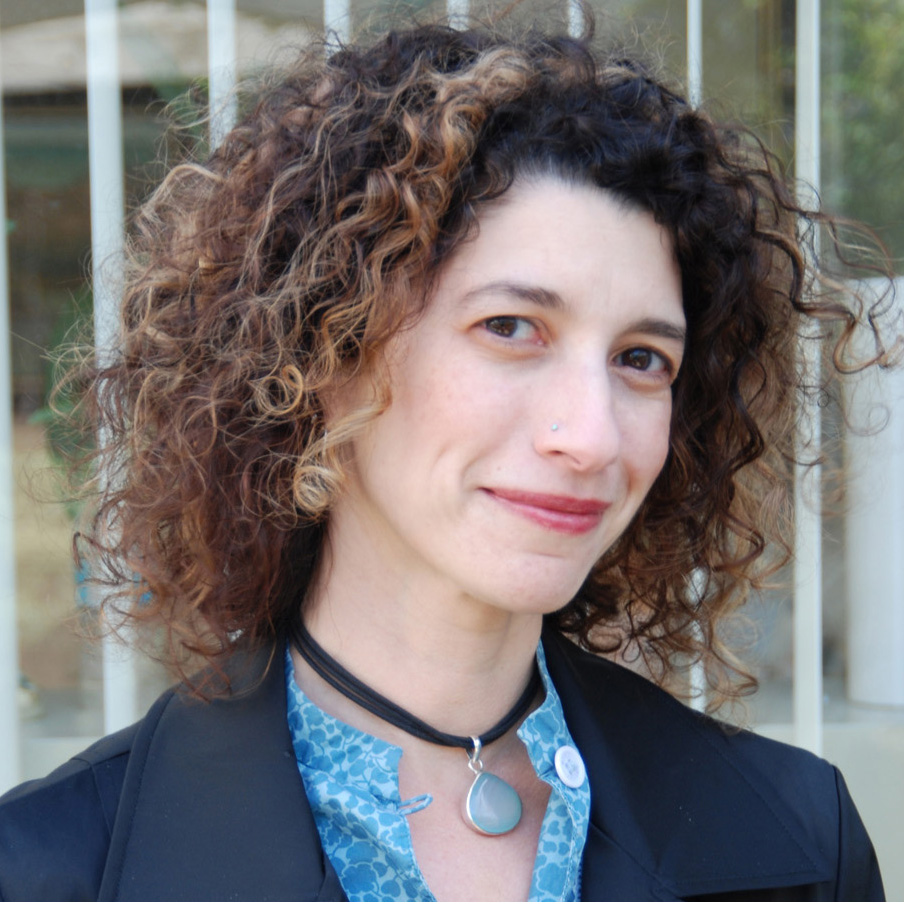 Amy Morgenstern
Founder and CEO
Blue Stars
Admissions
Counseling
Dr. Morgenstern leads a close-knit team of highly experienced coaches guiding students to their dream schools while focusing on teen personal growth.
An award-winning writer, former professor of philosophy, and honors program associate director, she holds a Ph.D. in philosophy and an MFA in contemporary art. She is currently working on a book to help students get that "extra edge" for applying to top colleges.
Learn about ember
Ayush and Neel, the founders of ember, launched this pioneering platform in San Francisco to tackle the disparities in the college admissions process. ember facilitates personalized interactions between high school students and current college undergraduates, providing an authentic glimpse into campus life. Through virtual chats, in-person discussions, and tailored tours, ember offers transparent pricing models and fosters candid conversations, fostering inclusivity for students from all backgrounds. With a focus on bridging the gap between prospective students and current undergraduates, ember strives to bring clarity and authenticity to the college admissions journey.
Learn about Blue Stars Admissions Consulting
Blue Stars Admissions Consulting is commited to providing comprehensive support and guidance to high school students and their families in preparing for college admissions. We pride ourself on helping students cultivate personal growth, develop essential life skills, and create a well-rounded profile that resonates with top colleges and universities.